Behind the collaboration...
Cincinnati's premier pickle ball company, Volley Llama uses state of the art technology and construction to present the best pickle ball paddles certain to elevate your game. The co. also has a passion for design and personality highlighted in their classic court-sport aesthetic.
When Connor, CEO of Volley Llama, reached out to Whodrew about designing custom pickleball patterns, WE. WERE. IN.
Peggy, designer of Whodrew, has played tennis and picked up Pickleball when the train came rolling. This collaboration was the best summer project and we couldn't be more excited about the final paddles!!
Check out Volleyllama.com for paddle details and sales while this exclusive collection still lasts!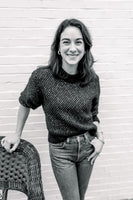 Custom
Peggy, the artist behind Whodrew, specializes in artwork for YOUR stationery, wedding, home, baby, pizza boxes, phone backgrounds, menus, coffee sleeves, or any idea you have in mind! Please inquire for a custom project big or small. 
CONTACT